MATE delegation's visit to Cornell University, 17-22 May 2022 - Hungarian University of Agriculture and Life Sciences
MATE delegation's visit to Cornell University, 17-22 May 2022
MATE delegation's visit to Cornell University, 17-22 May 2022
Last modified: 15. June 2022
A delegation from the Hungarian University of Agriculture and Life Sciences (MATE) visited Cornell University between 17-22 May 2022.
The visit took place within the framework of Erasmus+ International Credit Mobility Programme. Cornell University has been the Erasmus partner of Szent István University since 2018 and of MATE from 2021. In 2019, three Cornell students participated in Erasmus summer traineeship at the Department of Aquaculture and the Department of Zoology and Ecology at the Szent István University, and Dr. Mark Sarvary, Director of the Investigative Biology Teaching Laboratories, and host of the mobility project from the academic side, and Cynthia Tarter, Senior Associate Director of Education Abroad visited Szent Istvan University. Due to the Covid pandemic, no mobility could take place for the next two years but from 2021 the preparations for internships could start again. In April 2022, Dr Mark Sarvary and Kathleen Gifford paid a preparatory visit to MATE Institute of Aquaculture and Environmental Safety, the Department of Zoology and Ecology and the International Relations Centre. In May 2022, a delegation from MATE visited Cornell University with the purpose of discussing the possible areas of expanding the mobility programme and cooperation. The members of the delegation were Dr. Béla Urbányi, Director of Institute and Campus Director General, Dr. Péter Nagy, Professor, Head of Department, Dr. Zsuzsanna Tarr, Head of Centre and Zsuzsanna Heltai, International Coordinator.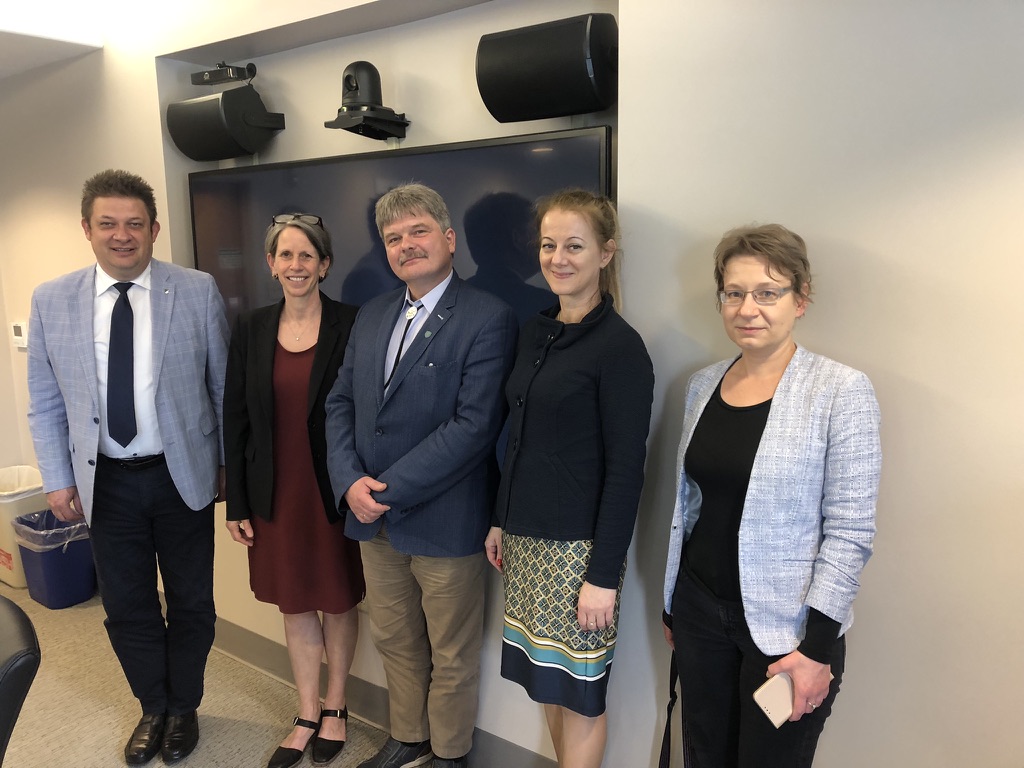 On behalf of the senior management of Cornell University, the delegation was welcomed by Dr. Bonnie Comella, Associate Vice Provost for Undergraduate Education, who, in addition to presenting Cornell's institutional governance structure, answered several questions on institutional strategy and strategic planning. Another successful meeting was held with another senior leader, Dr. Paula Cohen, Associate Vice Provost for Life Sciences, during which she presented the research activities and funding background of Cohen Lab and her own multi-million dollar fundraising activities.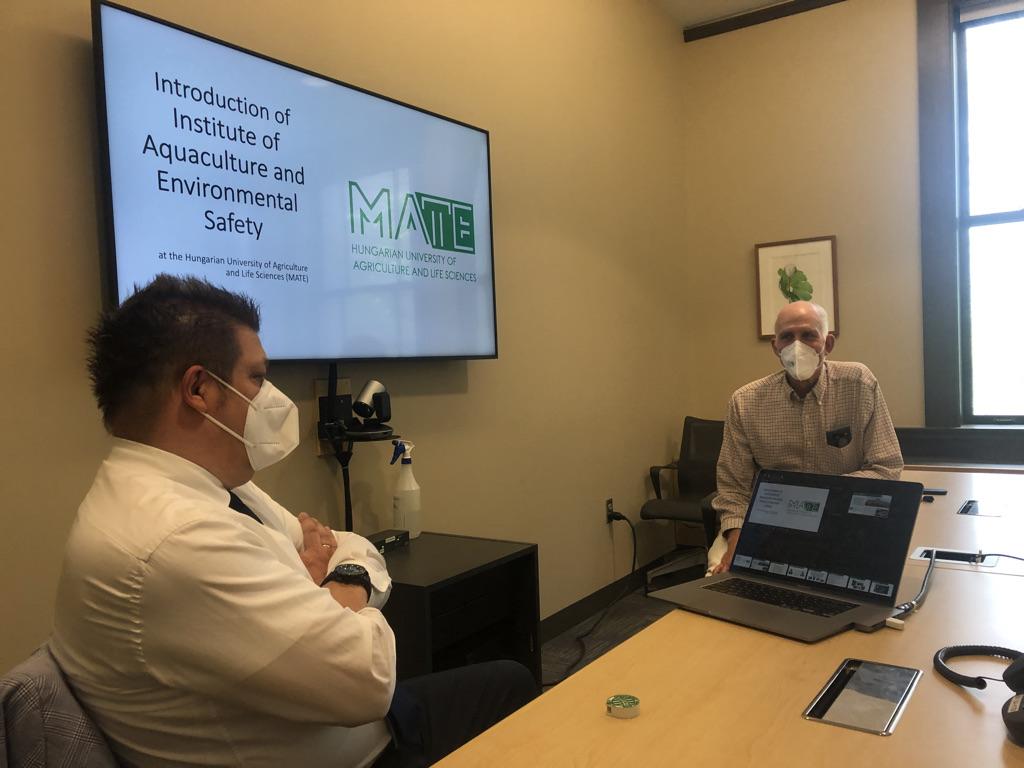 It is of great importance for the future of institutional cooperation that two senior leaders from Cornell University could learn about the teaching and research activities at MATE and the Erasmus mobility cooperation, which is now in its fourth year.
The delegation, hosted by Dr. Mark Sarvary, conducted professional meetings in several departments within the College of Agriculture and Life Sciences (CALS). They visited the School of Integrative Plant Science Soil and Crop Sciences Section, the McArt Lab at the Department of Entomology, the Cornell Chemical Ecology Core Facility, Office of Undergraduate Biology, the Department of Natural Resources and the Environment, CALS Global Fellows Program Office, AgriTech Research Station in Geneva, NY, the Department of Animal Science, the Cohen Lab in Cornell College of Veterinary Medicine, and Dr. Sarvary's Investigative Biology Teaching Laboratories. They also visited the famous Cornell University Insect Collection, one of the largest insect collections in the world, with more than 7 million insect specimens.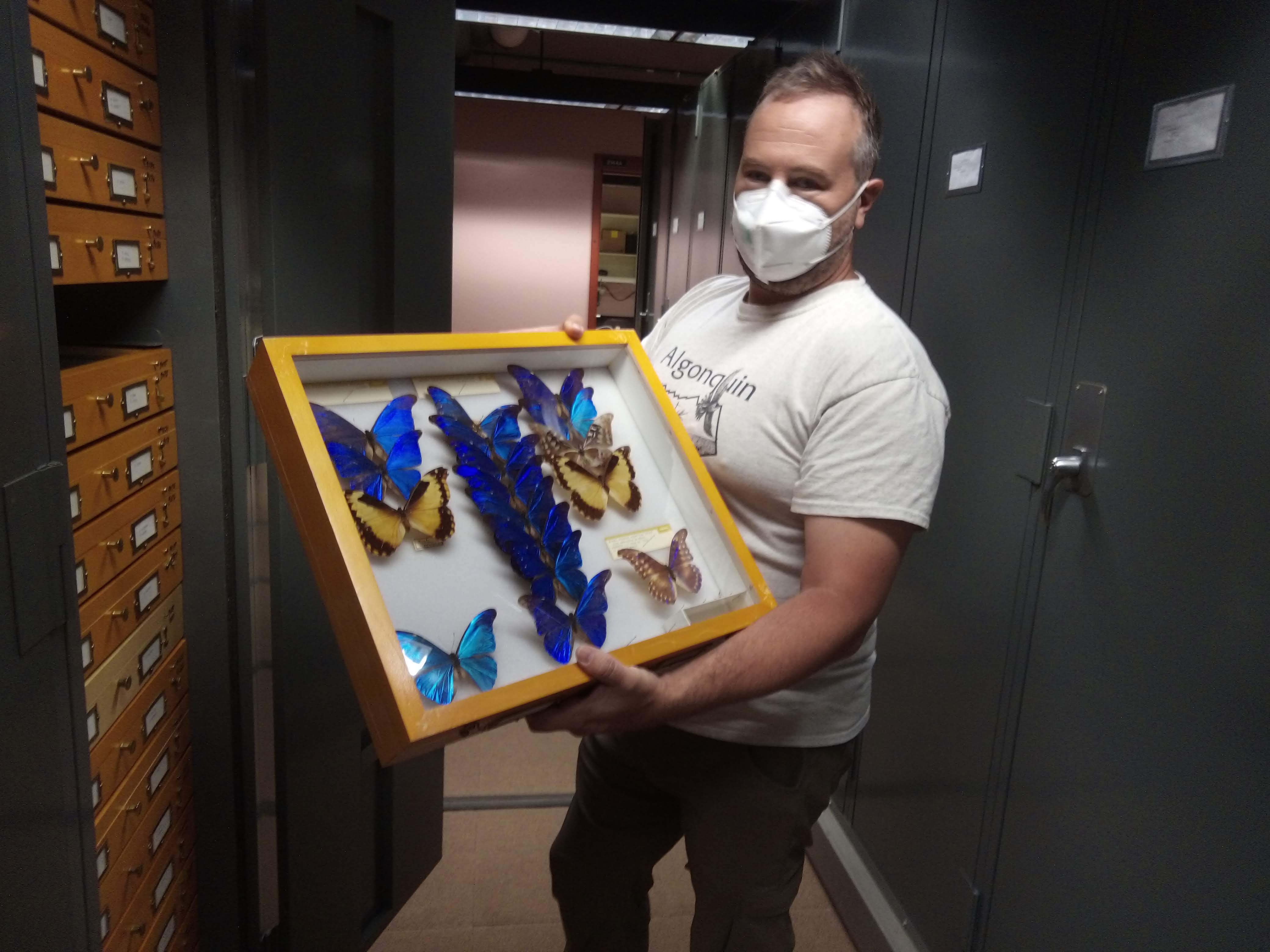 The visit was very efficient and productive. The two institutions will renew their previous cooperation agreement for a further five years and will continue to work together within the Erasmus+ mobility programme, which will be extended as follows:
CALS Global Fellows programme continues to provide the institutional framework for the mobilities of Cornell undergraduate students who will participate in summer research internships. However, if a student from another school or a graduate student has an interest in participating in a mobility, it will be made possible for them.
Regarding student mobility for studies, Cornell would send exchange students to the Erasmus Mundus Joint Master Program of MATE, namely Danube AgriFood Master (DAFM), as they already have experience with this type of programme with FESIA (France). Erasmus Mundus is considered as a guarantee of quality that is accepted by the best universities in the world, a fact that is a credit to both Erasmus Mundus and MATE AgriFood Master. As this training also allows for guest lectures by Cornell professors, the collaboration will be expanded with this opportunity.
Pursuing reciprocity in student exchange, the possible ways of student mobilities from MATE to Cornell were also discussed. The most feasible solution seems to be a summer traineeship for MATE students, for which Cornell's Research Experience for Undergraduates (REU) program (https://www.classe.cornell.edu/StudentOpportunities/ReuProgram.html) was recommended. This could be implemented at AgriTech, Cornell's research institute in Geneva, NY, which was also discussed by Dr. Kyle Wickings of AgriTech.
Other areas of collaboration identified include Food Production and Food Safety, Ecotoxicology, and Animal Nutrition, for which Cornell University invites preliminary proposals for collaboration.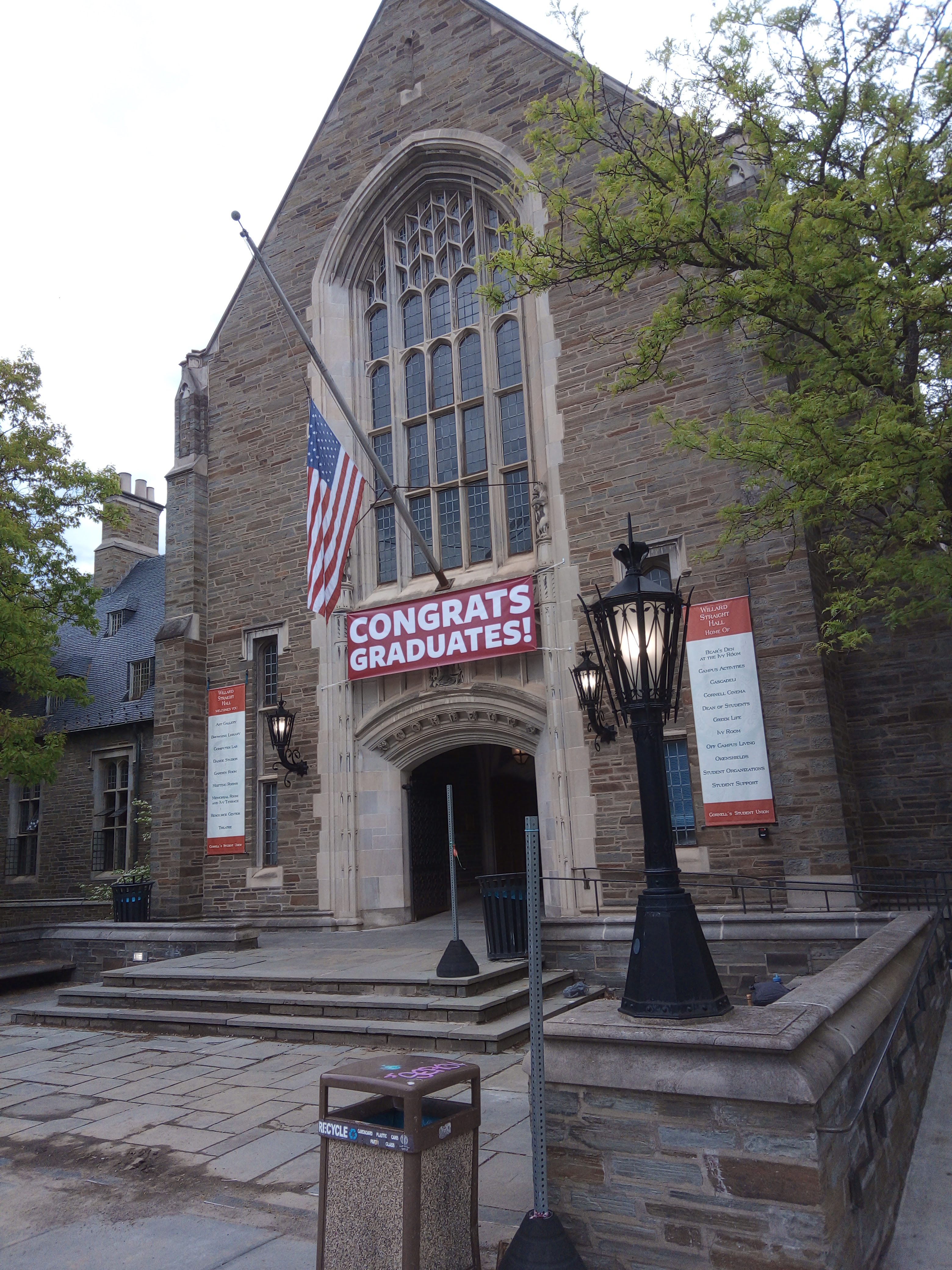 Founded in 1865, Cornell is one of the Ivy League universities (Brown, Columbia, Cornell, Dartmouth, Harvard, Pennsylvania, Princeton, Yale), which are the highest-ranked institutions of higher education in the United States and worldwide. The number of Nobel laureates associated with Cornell is currently 50 (https://news.cornell.edu/content/nobel-laureates-affiliated-cornell-university ), and it has been ranked 21st in QS World University Rankings in 2022. MATE has taken an important step in its internationalisation strategy by starting a student and faculty exchange programme with such an excellent partner institution.​​​​​​​