The New Sustainable Future Campus
Created on: 13. October 2023
MATE at EAIE Conference and Exhibition 2023
This September, the EAIE annual exhibition and conference was held in Rotterdam, with the participation of MATE and a number of Hungarian universities, which were able to represent their institutions and Hungarian higher education at the Study in Hungary stand organised by the Tempus Public Foundation.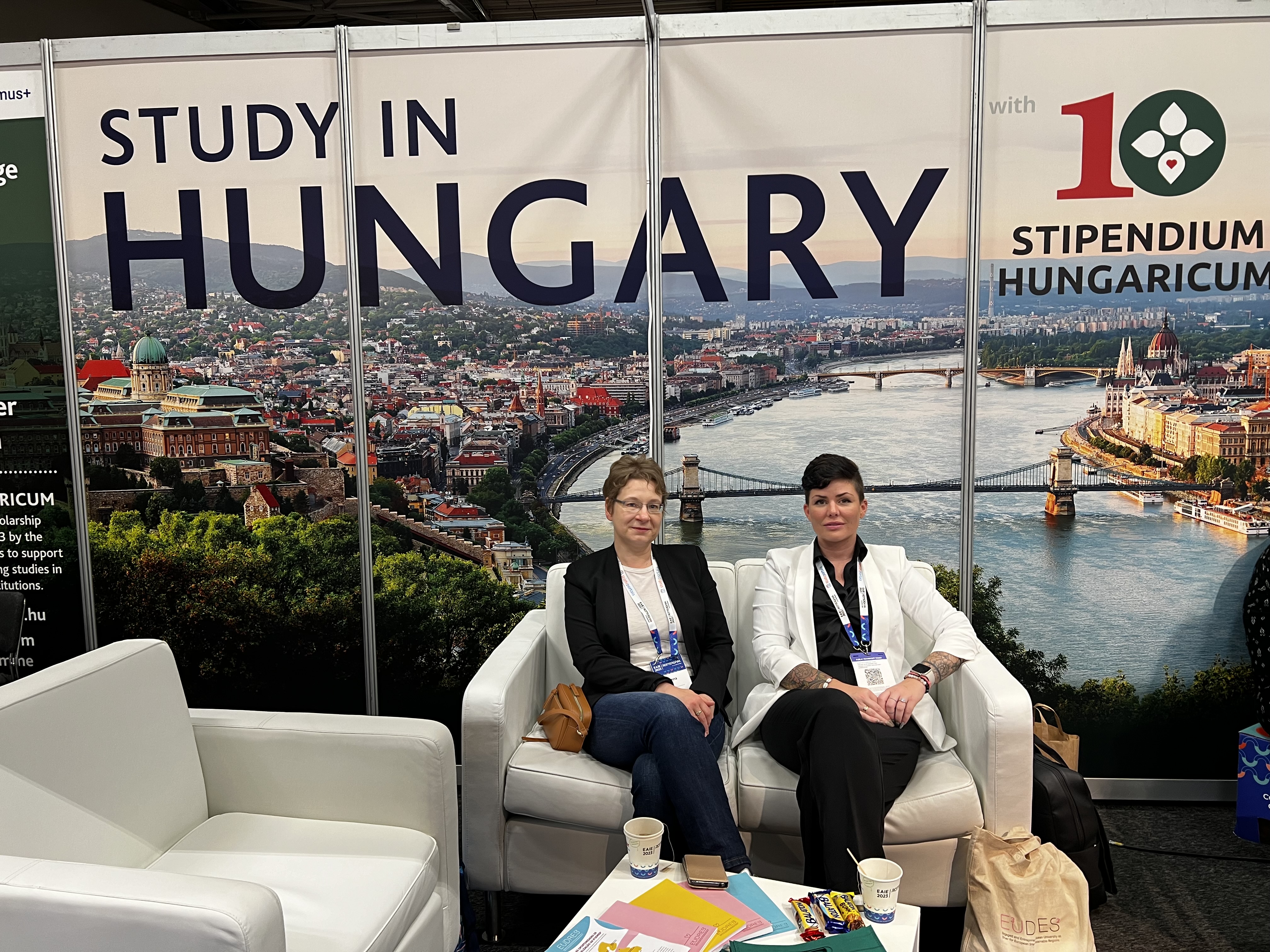 ​​​​EAIE (European Association for International Education) is a non-profit organization that was founded in 1989. Since then it has become a recognised European centre for the internationalisation of higher education. As part of their international activities, they organise Europe's largest international conference and exhibition on higher education in a major European city every September (2014 Prague, 2015 Glasgow, 2016 Liverpool, 2017 Seville, 2018 Geneva, 2019 Helsinki, 2022 Barcelona). The event is an important meeting point in the international higher education community, maintaining a European focus but embedded in global processes.
EAIE's annual conferences are growing in size each year, with attendance reaching 6,700 participants this year, in addition to the accompanying online events. The exhibition's booths featured representatives of higher education institutions, consortia and various higher education service providers. The EAIE conference took place in parallel with the Higher Education Exhibition, with a series of presentations, debates, poster exhibitions and sessions showcasing good practices, innovative initiatives and actionable project results on the latest trends and internationalisation of higher education in Europe.
The theme of this year's EAIE conference, "Connecting currents", presents international higher education as a large seaport where people from different backgrounds and cultures, representing different disciplines, can meet and actively interact. Alongside the many opportunities for connectivity, global and regional issues are emerging that present the higher education community with constant challenges. These simultaneous challenges and changes are best described by the concept of polychrisis, which has become one of the keywords of the conference.
The Education Fair and Conference provided an opportunity to build new partnerships and deepen existing ones through face-to-face meetings. The most strategically important partner meetings were the E³UDRES² European University Alliance networking meeting and the meeting following the I​​​​​​​ROICA session presentation. The International Relations Officers' Network of the European Universities' Association for Life Sciences (IROICA) currently has around 200 members. They presented the benefits of the network, the activities they organise, the role of the international relations coordinators in the success of the network and the importance of sustainability and green mobility.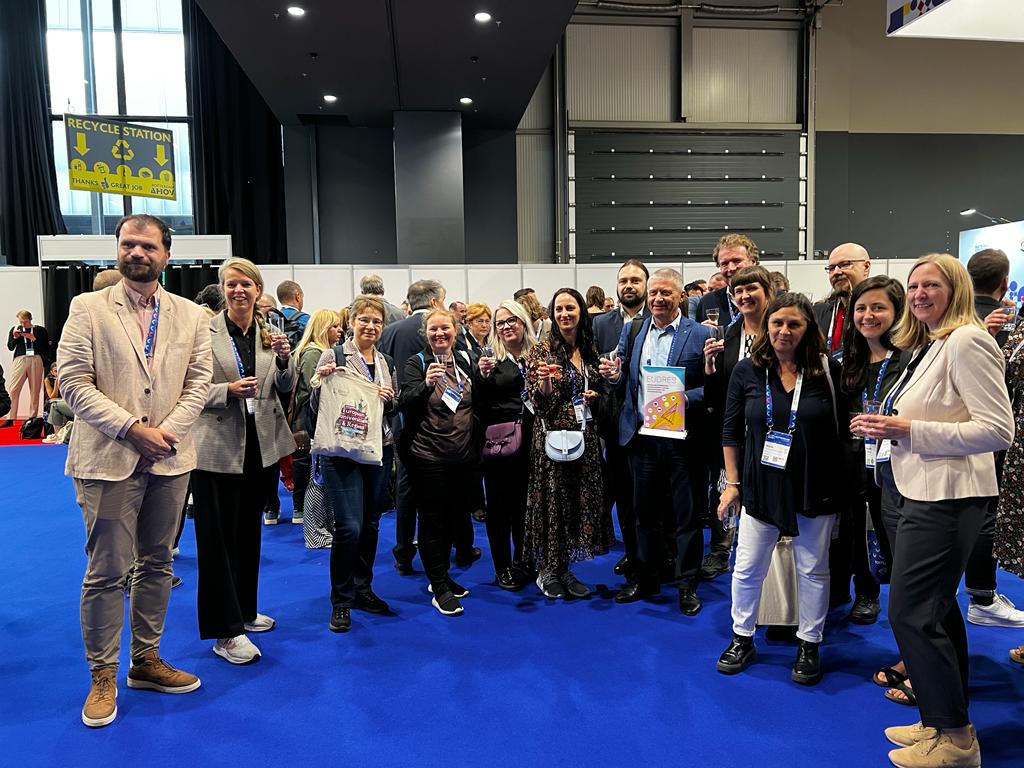 ​​​​​​For MATE, learning about these new directions and perspectives is also important because, as a consortium member of the E³UDRES² European University Alliance ​​​​​​​they are also working together to develop a new, more intensive form of cooperation within the EU. The European University Alliances are part of the Erasmus+ umbrella programme and have become a flagship initiative for higher education in the EU. In total, it brings together 50 alliances linking more than 430 higher education institutions across Europe, with nearly 1700 associated partners ranging from non-governmental organisations (NGOs), businesses, cities to local and regional authorities.
Three basic elements of cooperation between associations:
They develop and implement an integrated and long-term joint education strategy, with research and innovation at the service of society.
Engaged and deeper institutional collaboration allows students, faculty and staff to participate in seamless mobility.
They build knowledge-generating teams that seek solutions to real problems through a challenge-based approach. Student and faculty teams collaborate with researchers, entrepreneurs, companies, local and regional actors and civil society actors in a variety of forms and organisations. The aim is that the teams' work will result in innovative and practical solutions to the problem at hand.