Hír - Hungarian University of Agriculture and Life Sciences
The New Sustainable Future Campus
Created on: 12. April 2023
The first annual DAFM meeting in Nitra, Slovakia
The first annual meeting for the Erasmus Mundus Danube Agrifood Joint Masters (DAFM) was held from 9th to 11th of March 2023, after the initiation of this program in fall 2022. This was a very exclusive event attended by all the coordinators of the participating consortium universities, program leaders and first batch of students studying this program.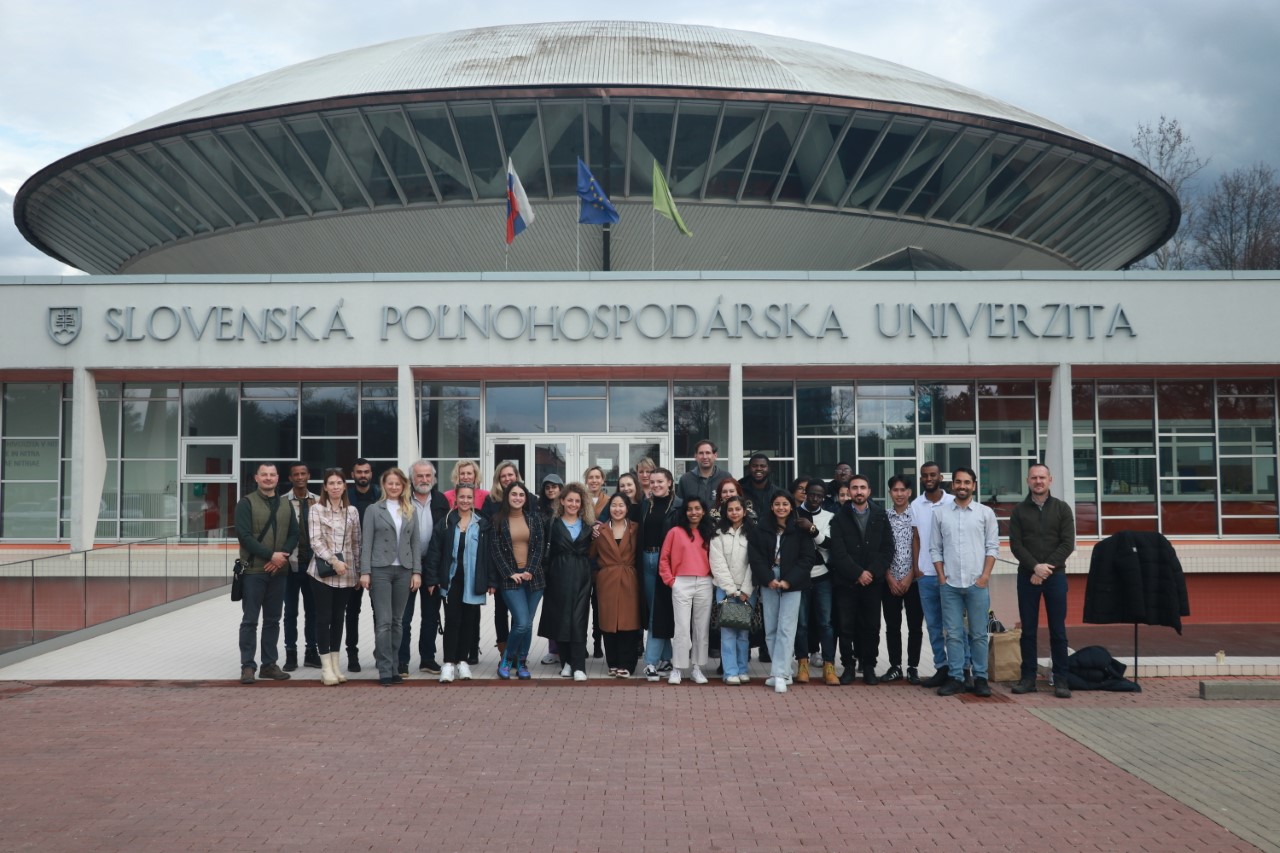 ​​​​​​​Slovak University of Agriculture in Nitra (SUA), one of the partner universities hosted this event. On the first day there was an intensive evaluation of the study program's performance and progress. Then the new applications for the second intake were reviewed which was very encouraging, as the numbers of applicants have tripled in comparison to the first intake. The large number of applicants for the second intake and the enthusiasm among them has enabled to accommodate more number of students for the second intake of the program. Then there was a preparation of the podcast for the program in the universities professional podcast studio.
In the afternoon students joined the program and were introduced with all the coordinators of the program and partner universities. In the first year of program students are divided between the MATE and CZU but share an online class together so the students have a progressive online learning session even though they are studying at two different universities. This meeting was an opportunity for the students of these two universities to officially meet in-person. They were taken for the tour of the AgroBioTech research center at SUA campus. A special dinner was hosted at Pivinica pod hardom, which was an occasion for a social evening among the students and the coordinators.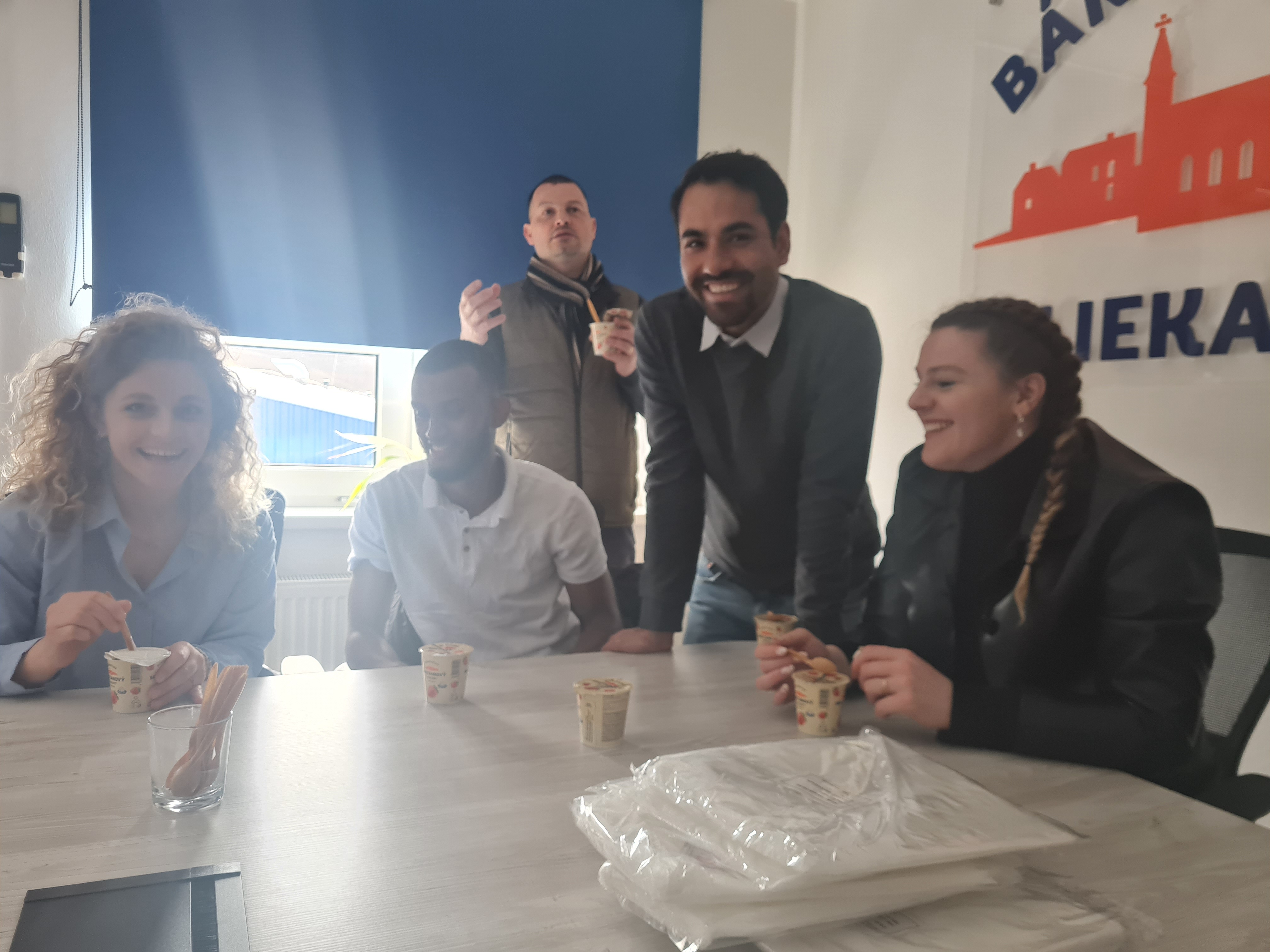 On the 10th of March, after the breakfast in Riverside Nitra restaurant all the members were taken for a tour at the Milsy Milk factory, which processes fresh diary product like cheese and yogurt. This was very much enjoyed by the students, as it was related to their studies and they got to taste the fresh products from the factory too. In the afternoon they were taken to the beautiful Nitra castle and museum. After the long day another social dinner was organized at an Asian restaurant.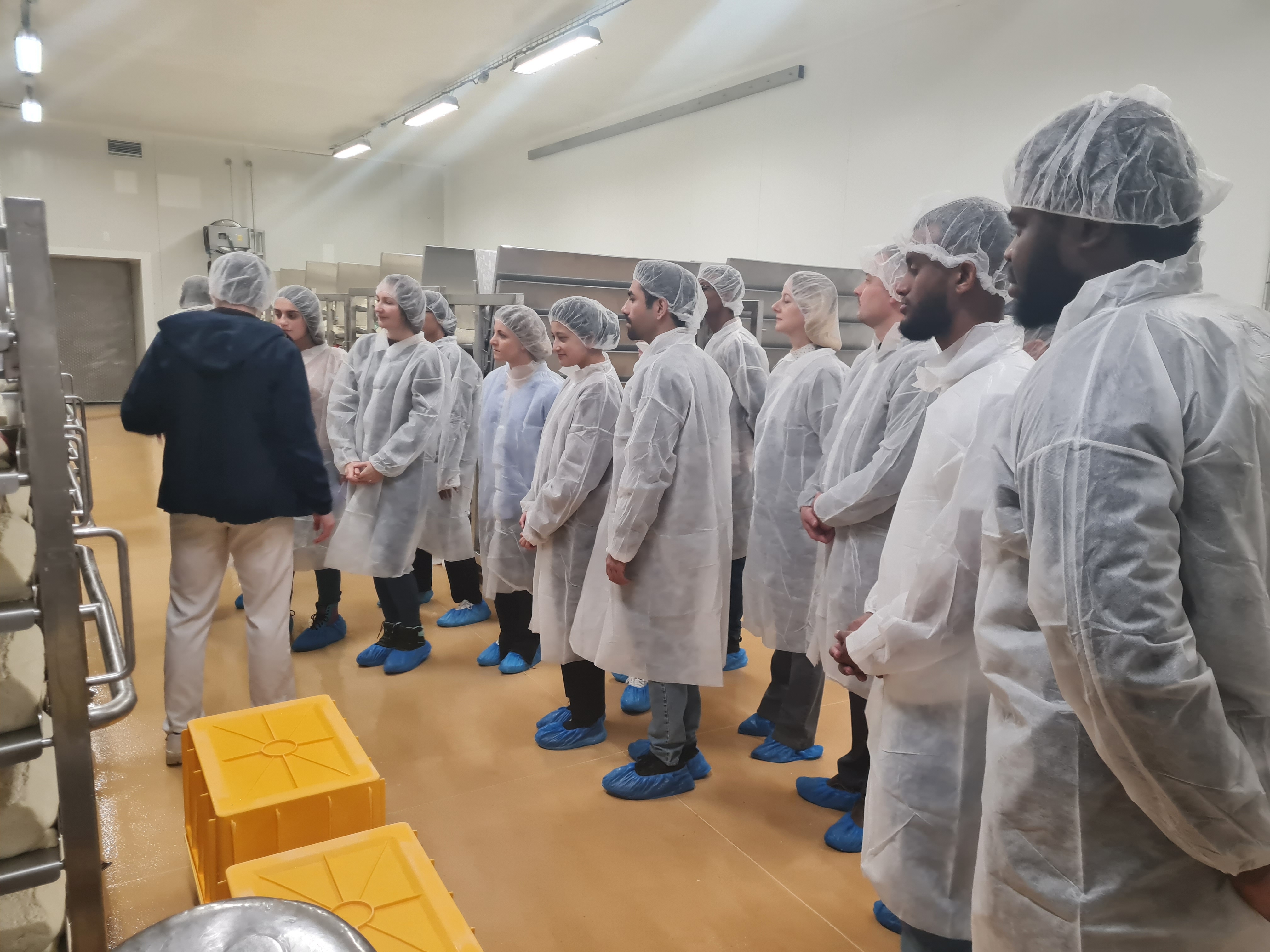 ​​​​​​​On the 11th of March all the members gathered for breakfast and there was a final farewell gathering that concluded this very successful DAFM 2023 meeting at Nitra.
by DAFM student Gayatri Chhetri​​​​