Hír - Hungarian University of Agriculture and Life Sciences
The New Sustainable Future Campus
Created on: 14. July 2023
The Future Food - presented by E³UDRES² Bootcampers
The much-awaited E³UDRES² BootCamp 2023 kicked off in the capital of lake Balaton, Keszthely, Hungary between 3-7 July. Within the framework of the event, 30 selected international students of, by now, nine E³UDRES² institutions worked in five teams on co-creating a concept of future food. Students searched for solutions to the challenges with field experts from E³UDRES² institutions and Hungarian stakeholders.
The task of the five project teams was to develop business plans and introduce solutions not only in terms of business opportunities, but also in terms of their impact on the environment and society.
The teams were previously formed by a talent test algorithm allowing them to successfully cooperate. Also, they actively participated in an online preparation phase prior to the event where they had expert sessions on time management, creative and brainstorming methods, conflict management, business canvas and intercultural communication in order to make them tackle the following challenges and pitch their ideas on the spot better:
- artificial intelligence app for reducing food waste
- discovering sweet treats that consider restrictions like allergies or intolerance
- reusable food packaging
- combatting food waste through food sharing, learning new recipes and donating food,
- sustainability score for products to help consumers make good choices.
The beautiful location added an extra value to their efficient work. Students and staff got recharged and inspired by such typical Hungarian outdoor activities as the sunset boat tour, lake-side cycling, hiking in Balaton-Uplands, tasting wines of Badacsony region at MATE Research Institute of Viticulture and Oenology, learning some folk dances by MATE Forduló Ensemble, watching the competition of hundreds of sailing boats of Blue Ribbon Regatta and enjoy a local festival.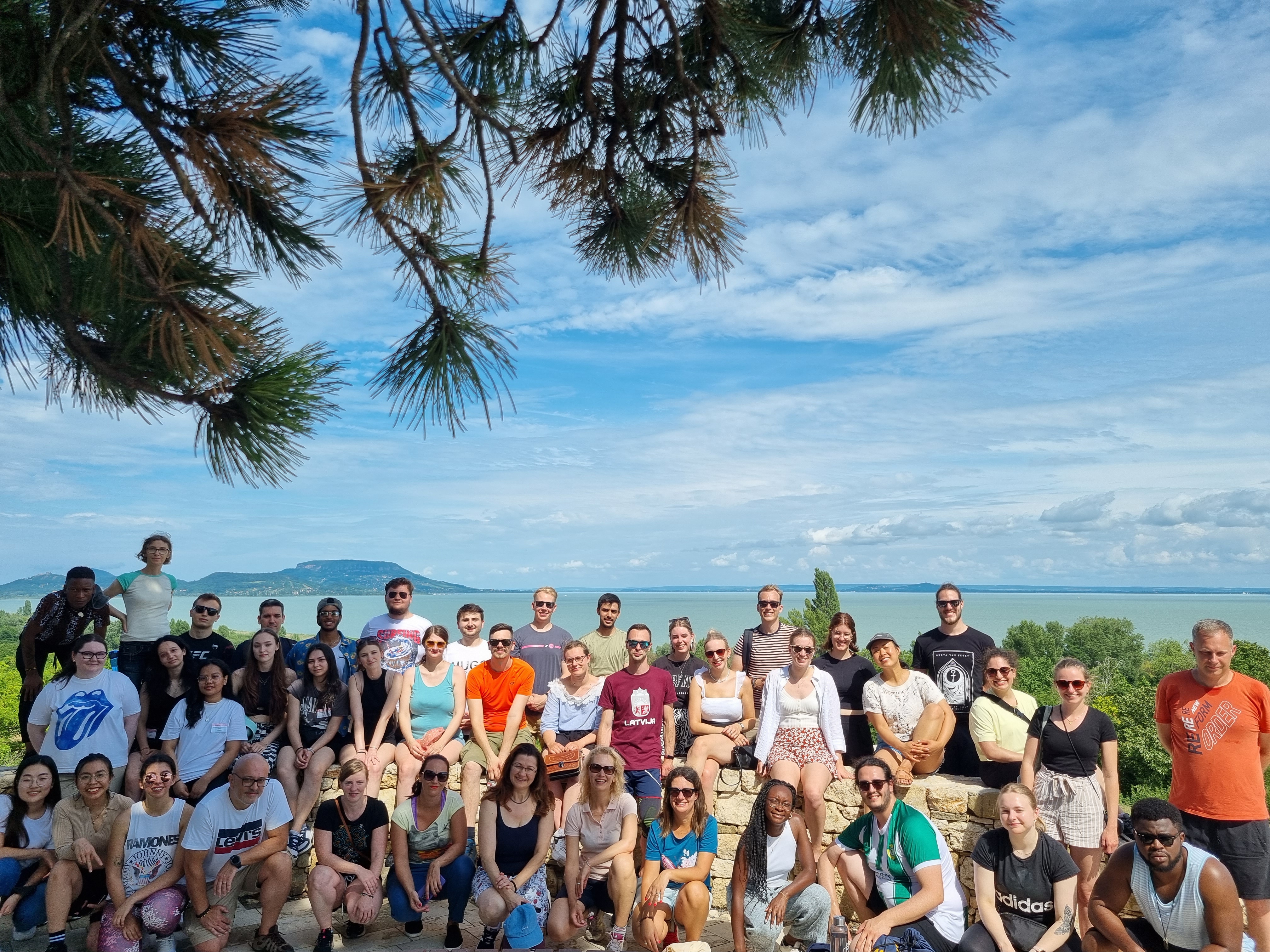 ​​​During the closing press conference of the intensive BootCamp, Head of MATE Innovation Centre Balázs Huszthy said that E³UDRES² European universities alliance was set up with the aim of becoming a driving force for the development of smart and sustainable regions and focuses on open and engaged knowledge exchange.
The BootCamp was part of this concept, where the challenges of future and present food industry were discussed, with a special focus on sustainability, innovation and the role of artificial intelligence, emphasized Director of MATE Institute of Food Science and Technology Dr. László Friedrich. He added that the programme was an excellent demonstration that young people in these fields have very creative and usable ideas.
Such Hungarian companies as Innomine DIH Nonprofit Ltd., Lissé Édességgyár Ltd., Munch Europe, the National Chamber of Agriculture and Supp.li Ltd. were among the Hungarian organisations that participated in the week-long programme and were also catalysts for the effective work.
More media coverage on E³UDRES² ​​​​​​​BootCamp 2023:
Article in Hungarian -MATE Hungarian site
​​​​A MATE főszervezésével Keszthelyen valósult meg a E³UDRES² Future Food BootCamp
Article in Hungarian - regional paper ZAOL:
Kilenc egyetem hallgatói dolgoztak ki hasznosítható módszereket Keszthelyen
Hungarian regional TV:
Coverage on Keszthely TV: Challenges for the Future Food industry
Hungarian national radio:
Coverage on Kossuth Radio (05:43)
​​​​E³UDRES² Youtube Playlist with all our videos